The Top 3 Picnic Spots in the Hunter Valley
1/15/2015 1:22:39 AM
When the weather is fantastic, especially during summer time and you have ample time to relax, there's nothing quite as delightful as a picnic at the Hunter Valley. You don't need to spend a lot of money and it doesn't take much to put one together. The perfect place for a picnic is in the Hunter Valley and we wanted to share with you our top 3 picks just around the corner from the Cottage Hunter Valley.
Pepper Tree Wines
Our first stop in the Hunter Valley takes us to the gorgeous Pepper Tree Wines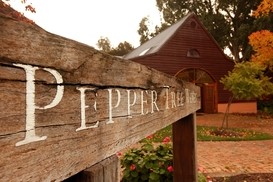 Pepper Tree Wines prides itself on their soothing ambiance.  It has really nice grounds, a gas BBQ and a picnic area where you can relax and unwind. It has plenty of lovely grassy spots and trees that surround the area where you can bring your own picnic blanket. You will also love the warm welcoming atmosphere of their rustic timber buildings.
Enjoy a picnic here while you indulge in some of Pepper Tree's lovely wines and soak up the atmosphere.
Wollombi Wines
Next we venture a little further from the Cottage over towards Wollombi Wines   

Over at Wollombi Wines you are sure to have a lovely picnic in this family owned and operated vineyard.
It's romantic ambiance, surrounded by beautiful scenic spots where you can appreciate the beauty of nature. Spend your picnic here with friends and family as it covers a complete package of an ideal picnic area. It has 2 gas barbecues perfect for grilling a hot lunch while enjoying the scenery. The picnic area is perfect, you can bring camping chairs and tables or a picnic blanket and find a nice grassy spot. Enjoy watching the kangaroos or have a chat to some of the friendly cows roaming the property.
Hanging Tree Wines
Finally we head over to the quaint Hanging Tree Wines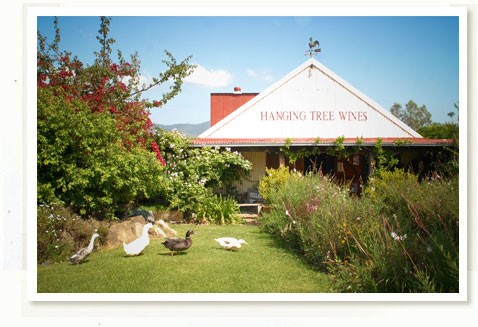 Hanging Tree Wines is one of the best picnic spot in the Hunter Valley. If you want to enjoy your picnic while appreciating simple things in life, then this is the best picnic spot for you. It has a gas barbecue where you can grill, picnic tables where you can unwind and enjoy the beauty of their outdoors. They have nice grassy spots to sit on, while enjoying the magnificent rose garden, vineyards and farm. It is a wonderful place to chill and enjoy the wines on the vineyard. Enjoy the beauty of nature at its finest.
If you love nature, Hanging Tree Wines is the best place for your next picnic.
comments powered by Disqus